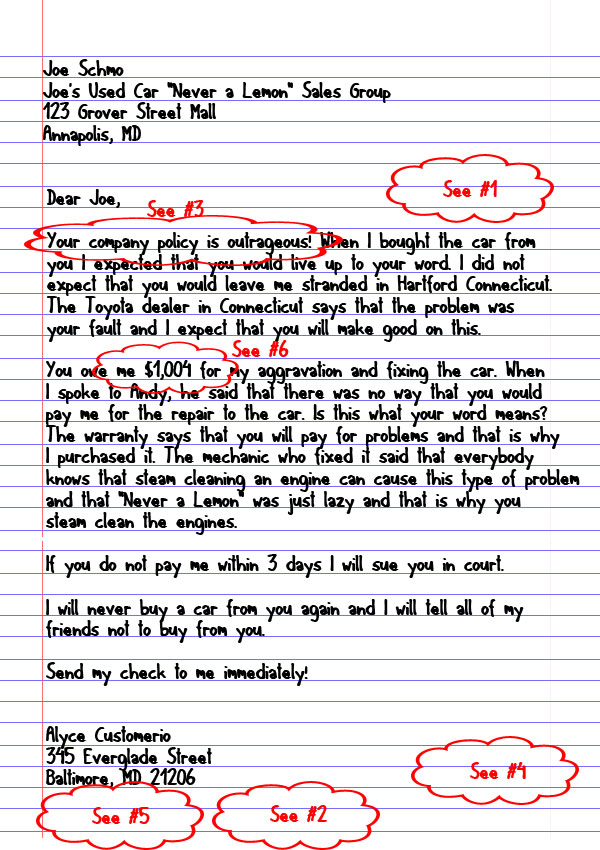 1) Dates are important. Date the letter. Include the dates of the incident and the complaint.
2) It is useful to type the letter. Public libraries have computers you can use.
3) Be polite. You are trying to persuade the other side. It costs time and money to go to court.
4) Make sure that your letter gets to the other side. Spend the money for "certified mail, return receipt requested"
5) Include copies of relevant evidence.
6) Be specific. Even though the other side knows about much of the story, remember that you are building your case. Repeat the information anyway. You may need to show the letter in court. Plus it helps the other side to make their decision by seeing how good your claim is.
Source
A special project of the Eastern Shore Regional Library under a Library Services Technology Act grant from the Division of Library Development Services/MD State Department of Education (author: Ayn H. Crawley)