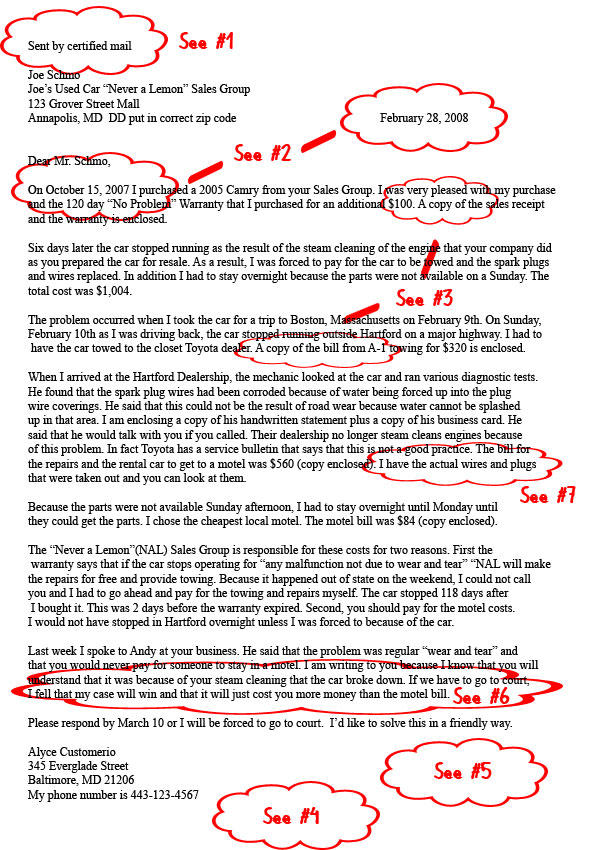 1) Sent by certified mail so you can prove it was received.
2) The letter is dated plus the story includes all of the important dates to show that the warranty is still in force.
3) Copies (not the originals) of the documents that support your story are enclosed.
4) You are polite.
5) You show how the amount that you want was calculated.
6) You point out why it makes sense to settle.
7) You collected the physical and written evidence to prove your claim.

Source
A special project of the Eastern Shore Regional Library under a Library Services Technology Act grant from the Division of Library Development Services/MD State Department of Education (author: Ayn H. Crawley).